Your Second Yogacara Astrology Session
(2 of 3)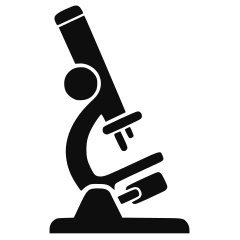 Your view of yourself
will either enhance your success in life
or stifle it
We habitually see ourselves as we have been in the past—either from this lifetime or a deeper past.
So now that we've elaborated on the Outer You in the World via your BigView session, we have the context for refining the Inner You.
It is vital that you step into a new model of yourself—into your own potential—based on the astrological frequencies you had chosen to be born under, which are resonating in your brain's neural net. You can express these frequencies at various levels, from the mundane to the spiritually enhanced.
You have CHOICE.
The same knife can be used
— to harm —
— to prepare a meal —
— to carve a wooden Buddha —
It's the SAME KNIFE
Your own view of your capabilities—from the physical, emotional, mental, and spiritual—may be holding you back. Yet, there is a higher vision of You that is attuned to your spiritual consciousness.
The role of the astrologer in the 21st century
should be to help you see that vision and fulfill it in this lifetime.
I developed the system of Yogacara Astrology to reveal your potential, both inner and outer. The Zoom-In session is an extension to the information we have already discussed in your BigView session. It is a further integration with finer, more personal, details.
It's time now to refine your capabilities. Your personal tool kit is within you.
Depending on your Immediate Needs,
Your Zoom-In session(s) may involve such features as:
examining (astrologically!) and refining how your separate brain areas work uniquely together
evaluating and adjusting your inherent mental aptitude for a Success Mindset
checking in on your inherent values
exploring the ways you can manage your emotional habituations
working through the essential source of any power issues
evaluating your decision-making processes (for enhancements and advantages)
assessing your communication / learning style
your relationship dynamics
a chance to integrate & clarify anything from your BigView session
tapping your bodhisattva qualities via my exclusive research (correlating Buddhist spiritual philosophy to the astrology chart)
— When you're ready for a spiritual leap, my exclusive astrological research of the 6 Buddhist Virtues of the Bodhisattva (beyond the 8-Fold Path), that I've found in your birthchart, can stimulate compassion, wisdom, and inner work for your higher spiritual mastery and conscious living.
— Siddhartha Gautama, the Buddha, revealed these virtuous expressions, elaborated centuries later by Shantideva, as necessary to help us overcome the final traces of ego-consciousness, to develop our responsibility and effectiveness in the world.
— The astrological counterparts for these higher virtues have been a significant part of my research since the late 1980s.
— Also especially useful if you are interested in Buddhist psycho-philosophy, though this is not necessary for developing these higher universal virtues in your life.
And it doesn't stop here
… Check out my other services, such as RedgateSpace
for  both your living environments and also web design for your online home, at
Kerrie-Redgate.com
… and BodhimindEssences.com for personalised flower essence formulas
to help you with sabotage-free expression of your Exceptional Purpose
Living with Exceptional Purpose naturally requires
Mastery of these personal enhancements
through practical spiritual development
to assist you to become
Exceptional
Ready For Your 2nd Session ?
Just email me to make an appointment
Or if your details have changed, here's a button: