Fees & Services
Card Payments

Notes on the
Sessions Fees
Session fees include the necessary chart research before sessions (except for Progress sessions).
A Deposit (50% of session fee) is necessary before the 'BigView' initial session.
Fees for the Zoom-In and StrategyTransits sessions are due in-full at least 2 days before the session date.
It can be beneficial for you (though not obligatory) to make a personal commitment by booking the dates of the first 3 sessions as a set, in advance, even if you pay as you go. (See the Sessions page for details).

Need more details on the sessions? See the

Sessions

page

HERE
All amounts are in Australian dollars (A$).
Cards available are VISA, Mastercard, and American Express for Credit/Debit Payments
Apple Pay and Google Pay are now available for all purchases here via Stripe on your devices that are set up for those services.
International & Australian Credit and Debit Card payments are processed securely via Stripe via the payment buttons below.
— Your payment details do not touch my server. (I never see your card details.) Stripe will instantly email you a confirmation receipt on my behalf. And I will also receive an email notification at the same time.
Australian bank transfer payments can be made via Osko / PayID on your banking institution's website/app for an instant cash transfer.
You only need my name 'Kerrie Redgate' and mobile phone number in this format: +61-431325577.
No BSB, etc, required. And you should not have to be signed up for PayID to make a payment.
Check with your Australian bank, building society, or credit union, as most had implemented PayID in 2018.
(Note, some institutions use Osko, by BPay, to service PayID, so it may be in that name.)
For a group of fees (example: astrology session + flower essences, or + web design… etc.), I can email an itemised invoice to you, containing a live Stripe payment button for the exact amount. (Easy!).
A 50% DEPOSIT of the full fee is required for the initial BigView session — it is non-refundable within 3 days before the session, but is transferable if the session is postponed more than one full day before appointment (see the Terms & Conditions on my Privacy page).
The BALANCE is due immediately at the end of the BigView session
— in-house credit card payments can be made on your phone/tablet, or via Kerrie's internet devices, or paid in advance.
A Research Fee may be added for any extra specialised background investigation that you may request before any session.
The fee will always be agreed upon before your session.
You will always be informed in advance of any additional fees required.
Sessions under 1 hour (example: brief Progress Sessions by phone or Skype/FaceTime) are not recorded as audio files, but you are welcome to record them yourself on your own device app, where possible (note: Apple no longer allow FaceTime recording, due to their privacy protection policy). However, a 30-minute Focussed StrategyTransits session is recorded for you (Online: Skype calls only; In-House: via an iPad app during the live session). 

PLEASE NOTE:

Paying with card via Stripe will automatically add you to my mailing list at MailChimp.com. 

For all other payment methods, I will manually subscribe you to keep you in the loop

. If you do not want to receive my occasional newsletter, which also includes links to my latest Resource blog posts and podcast (Your Exceptional Purpose | Astrology), please let me know and I will unsubscribe you, manually.

Session 1: BigView
50% DEPOSIT REQUIRED  (at least 3 days before the session!)
Duration: 2 – 3 hours
(This session time can vary, as it's important you understand these new concepts & the source of any subtle sabotage found in your chart)
A$420 (full fee)

FEE INCLUDES A DAY OR SO OF PRIOR RESEARCH FOR YOUR PERSONAL ASTEROIDS FROM A LIST OF MORE THAN 19,000 (UPDATED REGULARLY) — my PERSONAL ASTEROID RESEARCH IS A UNIQUE ASPECT OF THESE SESSIONS
PLUS A PERSONAL SUGGESTED RESOURCES PDF (NORMALLY WITHIN 24 HRS FOLLOWING YOUR SESSION)
PLUS a jpg copy of your Astrology Work Chart with the asteroid names I'd scribbled in
PLUS a PDF of the full set of over 19,000 asteroid positions at your birth, in Zodiac order
PLUS an MP3 download of your session recording
Use this button ONLY if you prefer to prepay for the Big View session in-full
IMPORTANT: The Deposit is non-refundable within 3 days before the session, but is transferable if the session is postponed more than one full day before appointment
BALANCE is due immediately at the end of the session: whether an in- house or online session—I don't offer accounts. Thank you!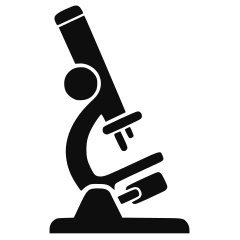 Session 2 : Zoom-In
PRE-PAYMENT REQUIRED
Zoom-In — A$390 : 2-hours session (includes prep)
Extra time can be added at the lower Progress Session rate
Shorter Updates — A$220: 1-hour single session (includes prep)

Zoom In 

1-hr Update

 A$220
Session 3 : StrategyTransits
PRE-PAYMENT REQUIRED
Focused — A$140 : 30-minutes (focusing on a specific shorter-term or your specific dates for Transits & Strategies)
WideSpan — A$250 : 1½-hours (approximately 6 to 12 months of Transits & Strategies)
Strategy 30-mins
shorter-term foused analysis
A$140
Strategy 1½-hours
6 to 12 months analysis
A$250
Hindsight for clarity, Foresight for opportunity—this is not 'prediction',
but personal cause-and-effect trends for new timed strategies via astrological influences,
and based on your personal birth-chart to put you in charge (no text-book analysis!)
— Available only after (at least) a prior 'BigView' Session
Wanting More Details? See the StrategyTransits Sessions page HERE

Session 4+ : Progress
NO DEPOSIT REQUIRED
No prep or prior research — pricing is for session time only
Options — A$35 / 15-minute increments (duration: your choice)
(unless prior research is required, then it's a Zoom-In Session as above)
Duration:  up to 10 minutes No Charge (as in a brief phone call or quick email)
Duration: after 10 minutes, the 15-minutes rate begins,
this incremental fee will be charged at A$35/15 minutes,
(examples: 

A$70

 for

 30 minutes

or 

A$280 for 2 hours)
These payment buttons can also be used for any extra time requested in mid-session
for Zoom-In and StrategyTransits sessions (paid at the end of the session)
If a Progress session is longer than 2 hours, I can send you an invoice via Stripe
with the same type of live blue button
Sessions under 1 hour are not recorded as audio files, but you are welcome to record them yourself on your own device app
It's generally not possible to record phone calls on iOS devices, as per Apple's privacy/security measures. But it is possible for you to record calls under my 1-hour limit via Skype calls on a Mac (see Call Recorder for Skype by Ecamm.com)
If you're interested in booking a session,
please explore what's behind this button first !
Personal Asteroid Lists
(pdf files for the astrologically savvy.)
The BigView astrology session now includes your personal zodiac asteroid list in pdf format emailed to you for free!
If you had already bought one previously, you'll receive an updated list with your BigView session.
To purchase a list for yourself or your client work, please start with the order form on the Why Use Asteroids page 
Cameo section of an Asteroid List page
A Note on Alphabetical Lists
Alphabetical lists are not strictly necessary, as you can find asteroid names in the Zodiac listing by using the 'Find' or 'Search' tab in your PDF viewing app, such as Preview on a Mac (and the PDF file can be stored in the iBooks app for easy access on all your Apple devices), or Adobe Reader in Windows. Remember to also try other language spellings and foreign words, or use the first few letters (you'll be amazed at what is there!).
Pay Here after you fill in the Order Form
on the 'Why Asteroids' page
The Form will bring you right back here afterwards. Thank you!
Asteroid List— 

Zodiac

 A$25
Your personal list of 19,000+ asteroids in PDF format: in zodiac order, emailed to you
Asteroid List—

Both Lists

 A$40
Your personal list of 19,000+ asteroid positions in 2 PDFs: zodiac AND alphabetical lists, emailed to you
Ready to Book a BigView Session ?